According to WebMD, being outdoors can help improve your self-esteem, focus, and creativity. But it's not always possible to visit your local park or nature center. That's why a lot of homeowners invest in composite decking. A deck can help you connect to nature from the comfort and convenience of your own backyard. Here are the 5 top reasons to use composite decking, according to the decking experts of Grand Rapids, MI.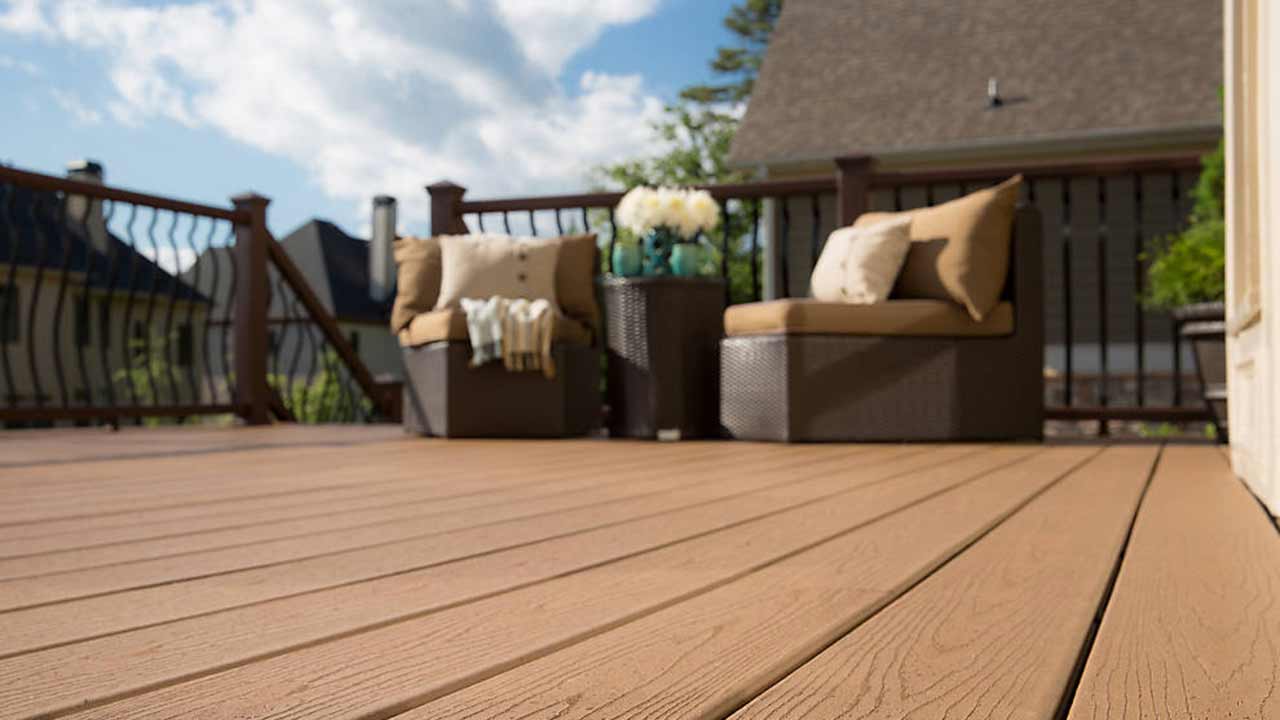 1. Insect and Weather Resistant
Composite decking doesn't attract termites or other insects. It also won't rot over time like a wooden deck left to its own devices. Instead, you can count on your composite decking to last for years to come.
2. Little to No Maintenance
How would you rather spend your weekend? Lounging on your new deck or painstakingly staining each board? We're guessing you'd prefer the first option. Composite decking requires little to no maintenance beyond washing it once a year. Simply use a soft bristle brush with some soapy water. No special coating or cleaning materials necessary!
3. Minimal Fading
Wooden decks turn gray as they weather and age. The only solution is to bleach and stain your deck every other year, which is a real pain. While composite decking does grow a little lighter after 60 to 90 days, it won't continue to fade. Instead, it retains much of its brilliant color and shines year after year. The result is a beautiful deck you'll be proud to show off to your family and friends.
4. Good for the Environment
Manufacturers make composite decking boards out of waste wood and recycled plastic. Not only is this good for the environment, but it also creates a durable material for your deck. According to This Old House, every 10 sq. ft. has about 3,000 recycled plastic shopping bags and 1,100 one-gallon milk jugs! Depending on the supplier, they may recycle wood from furniture factories or mills. This means that you don't have to feel guilty about chopping down forests to get your deck. The wood and plastic in composite decking would have otherwise gone to the landfills. No guilt here!
5. Choose Your Favorite Colors and Textures
Composite decking comes in a wide range of colors and textures. That way, you're able to complement the exterior of your home. The last thing you want is for your new deck to look like an afterthought. Instead, you want it to look like a natural transition from your house to the outdoors. Also, remember that you'll need to install deck railings if your deck exceeds a certain height. That way, you won't have to worry about anyone falling off the edge by accident and getting hurt. As a decking contractor, we offer a wide range of deck railings to match your outdoor living space.
Request a Free Estimate
Ready to get started? AVIO Deck Builders offers free quotes and fast installation. Call (616) 608-9713 to speak with one of our composite decking contractors in Grand Rapids, MI. We'd be more than happy to help you with your next project!