Do you want a lakefront deck? This is a great place to enjoy the wonderful views with friends and family. The first step in building your new deck is planning it out. Here are three things to consider for a lakefront deck from our deck builders in Michigan.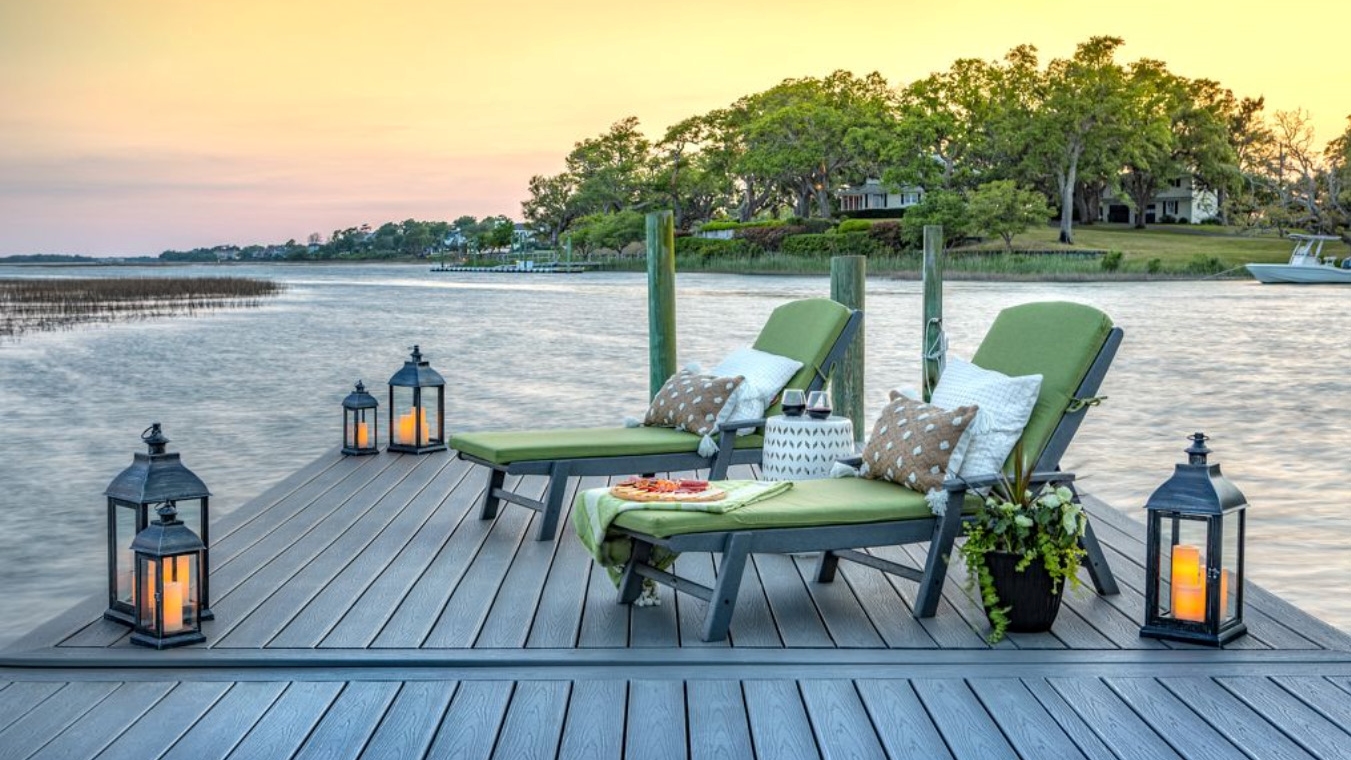 1. A Sturdy Foundation
A solid foundation is important for the structural integrity of any deck, but this is especially true for lakefront decks because they're near water. Whatever building material you choose, it needs to be strong enough to bear the weight of everything on top as well as support its whole structure.
The
is wood, specifically softer woods because they're less expensive and easier to work with. However, wood is vulnerable to rot, insects, and extreme weather so if you want a stronger, sturdier foundation you may want to choose a different material like composite or aluminum.
2. Maintaining Your Lakefront Deck
When you're considering a lakefront deck, it's important to know what the maintenance requirement will be. For example, wood decks have greater maintenance needs than other building materials.
Be sure to clean your deck once a year. Then, examine your deck for any damaged or deteriorating parts. This will show you what parts of your deck need to be replaced. With proper care, a wood deck should last between 10 to 15 years. On the other hand,  composite decks can last anywhere from 20 to 30 years. 
You may think: what kind of deck needs less maintenance? The answer is composite and aluminum decks. There are multiple benefits to a composite deck. They don't warp, splinter, or rot. Plus, they are crack-resistant thanks to being made of various plastics, wood fibers, and bonding agents. Since this kind of deck needs less maintenance, you can spend more time enjoying the view.
Similar to
, aluminum decks are stronger and need less maintenance than their wooden counterparts. However, they cost more and that's the biggest trade-off, but most people feel it's worth it in the long run. 
Another benefit of aluminum decks is they have a slip-resistant surface. This is ideal for a lakefront deck which will have more exposure to water than most other decks. Aluminum decks have the longest lifespan of all three options lasting about 60 years when properly maintained.
3.
Your Railing & Deck Design
When you have your lakefront deck you want to enjoy it and all the spectacular views it offers. This is why the design of your deck is so important. A multi-level deck will allow you to gaze out at the lake from different perspectives. 
Also, a glass railing will enable you to see more of the lake than other railing options. Our expert decking contractors can discuss various options with you so you can determine which one is most suitable for you and your property.
Contact our Decking Contractors Today
Are you ready to get started on your lakefront deck? Call our Michigan decking contractors of Avio Deck Builders today at (616) 608-9713 to request a free estimate. You can also fill out our online contact form to get started. We offer in-person estimates.