Railings provide a much-needed visible and structural purpose since it's seemingly the most noticeable aspect of any deck. Additionally, they add an element of safety and support while elevating the overall style of the deck. Here are four tips for choosing Grand Rapids deck builders.
from our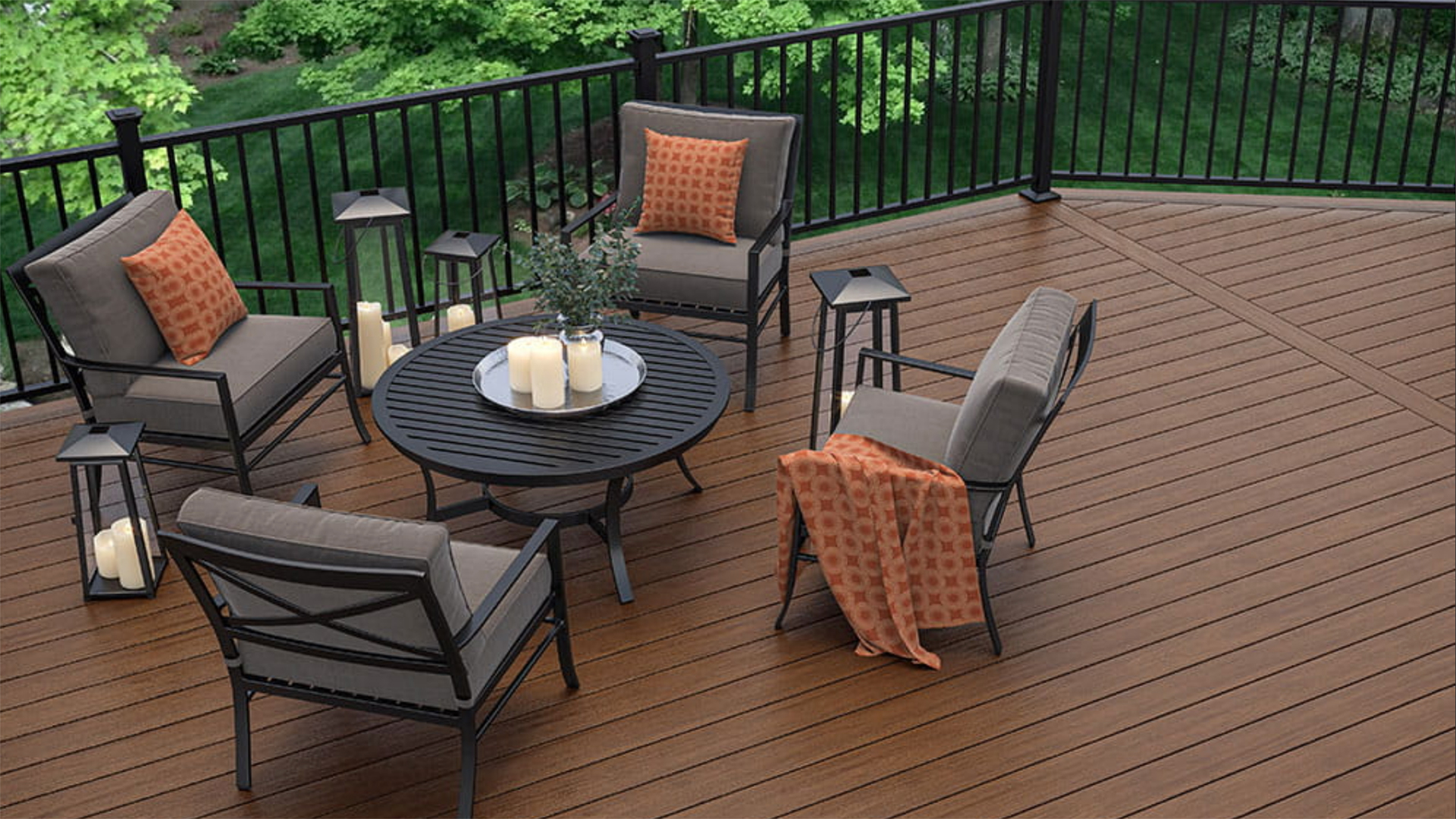 The Best of Both
Ideally, you want a deck that is strong enough to last a long time while needing little maintenance. This is why composite and aluminum work well as railing options. They have a great aesthetic and are sturdy enough to offer the necessary support. Wood railings are a popular choice, however, they require significantly more maintenance because they are more vulnerable to decay and rot.
Simplifying Your Selection
Choosing the color of your railing can be an exciting experience, but the sheer amount of colors available today can be overwhelming. Here are a few different strategies so you can maximize the pairing of your railing and deck:
Match
Matching your railing to your deck is a timeless classic and after all, you can't beat the classics. This simple strategy is sure to look great and be a well-received addition to your deck.
Polar Opposites
Maybe you like the color of your deck, but you want something new and different for your railing. Why not have opposite colors? If your deck is a darker color, try a lighter-colored railing. White and black are classic contrasts, but a lighter manila railing could work well with a darker brown deck.
Freestyle
You may not want to match or contrast, then again, you may want to do both. This option is a great idea for more creative people that have a good eye for colors and patterns. Maybe you want a railing that's part wood and part metal.
This is also great for those who like to research different ideas to see what they like best. Personally customizing your railing can be an exciting time for a lot of people, but if you want a simpler approach, you can always match or contrast your railing with your deck.
Make Use of Space
Your deck is a place where people can gather together whether that's for a graduation party or a different celebration, and your railing doesn't only have to be for support and aesthetic, but also utility. By using a deck board on top of your railing, you can place food and drinks to create an appetizer buffet or bar for convenience and easy access. This way, people don't have to go inside and back out to get seconds.
Let There Be Light
railing posts and boards then turn them on to surprise friends and family. 
can add a new dimension of visual appeal as well as comfort and safety. This can eliminate the need to have a back porch light or other outdoor lighting, but if you already have that, this may improve the quality of your outdoor lighting. You can wrap the lights around
Request a Quote
Are you looking to get a deck railing?  You can call the Grand Rapids decking contractors of Avio Deck Builders today at (616) 608-9713 to request a free estimate. You can also fill out our online contact form to get started. We offer in-person estimates.