No lakehouse is really complete without a quality deck to lounge on and enjoy all the wonderful views. Regardless if you're looking to upgrade your deck or build one to start, it's important to know the benefits of different decking materials, how to choose an experienced deck builder, and how to properly maintain your deck once constructed. Here are five ideas for your awesome lakefront deck.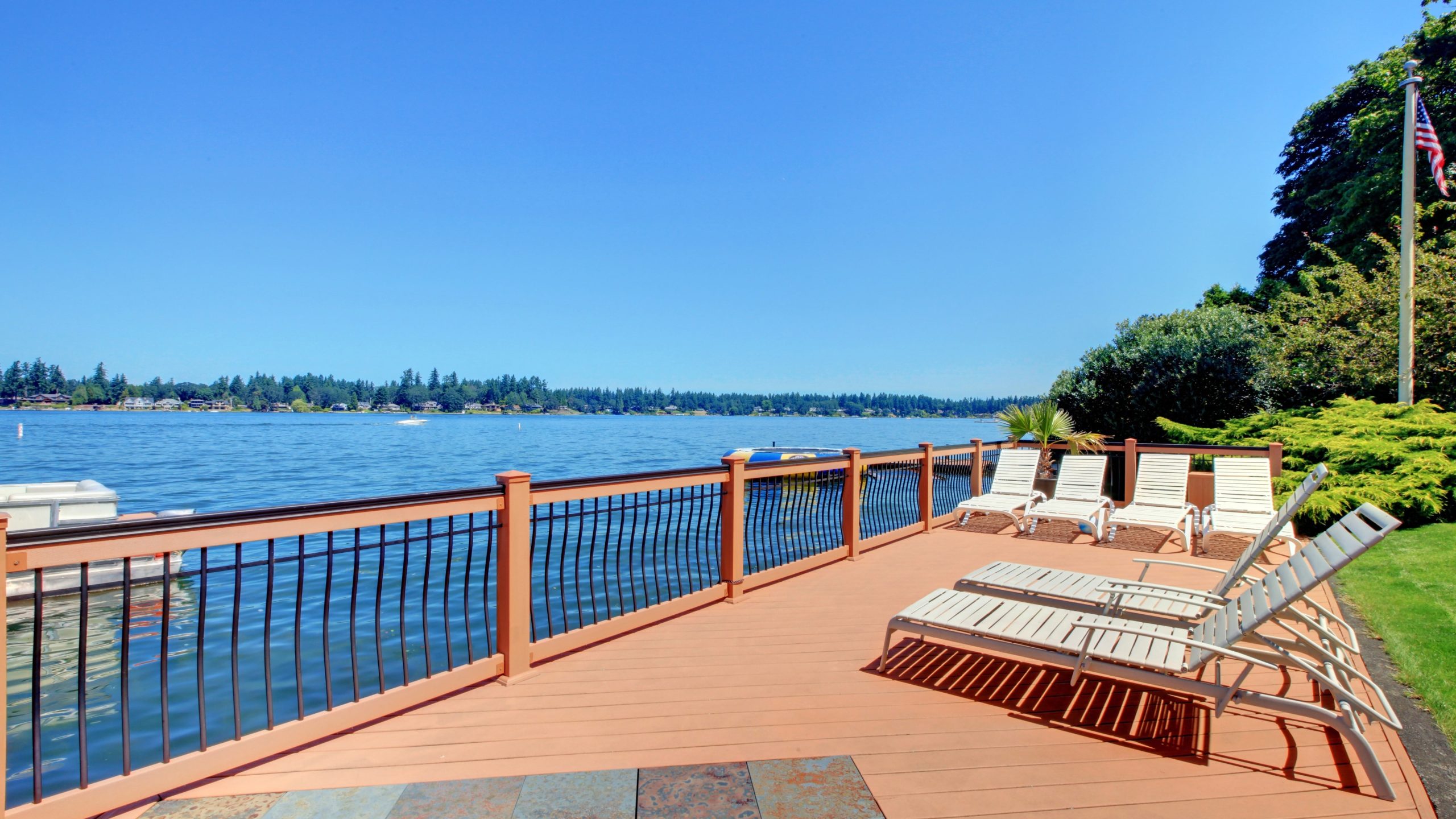 1. Do Thorough Research
It's vital to do the research for the best possible outcome for your deck building project. There are a lot of great ideas online of various styles and designs. Our Grand Rapids deck builders recommend reading up on the integrity, damage resistance, and environmental vulnerability of various deck building materials.
2. Choosing a Professional Deck Builder
It may be common knowledge, but selecting a professional deck builder is what separates a world-class deck from a mediocre one. It's best to choose a dedicated deck building company, like Avio Deck Builders, over someone that's spread too thin in what they offer to really produce a quality service.
It's always a good idea to check out the company's past work and ask for references. An upstanding deck builder won't hesitate to provide evidence of their past work and experience. An experienced deck builder will construct a deck you'll be able to enjoy and entertain guests on for years to come.
3. Match Your Deck & House
It's important that your deck matches your house, not necessarily in terms of style, but size. A massive deck can dwarf the house and look out of place. On the other hand, a deck that looks tiny next to the house can be a real eyesore. Your deck should go well with the landscape you're on.
If you live in an area with a lot more hills and slopes, your deck will likely look a bit different than someone who lives on flat land. This is something to consider when researching the different options and designs available.
4. Look at Different Deck Materials
There are multiple options for deck materials. Wood decks are a timeless classic, and composite decks are rising in popularity. There are a lot of benefits of composite decks. For example, they don't warp, splinter, or rot, and they're crack resistant. Plus, they don't attract termites or other insects.
All the various materials have their own strengths and weaknesses so it's a good idea to talk with your deck builder so they can make the best recommendations and suggestions. The main function of your deck is going to influence what material(s) you're most likely to choose.
5. Maintenance is Important
It's not good to continually let debris buildup on your deck so make sure to keep up on
, this will also help it last longer. at least once a year is a good start. Depending on your decking material and general weather conditions, you may need to care for your deck more often.
Using the right products to clean your deck is incredibly important so you don't accidentally damage your deck. For example, the majority of composite decks cannot endure a power washer. Chlorine bleach will damage and strip your wooden deck of its natural color.
Let's Get Started on Your Lakefront Deck
Is it finally time for that lakefront deck you've always wanted? Call our Grand Rapids decking contractors of Avio Deck Builders today at (616) 608-9713 to request a free estimate. You can also fill out our online contact form to get started. We offer in-person estimates.