Composite and natural wood decks both have their pros and cons. For example, composite decks cost more than natural wood decks but last much longer. A backyard deck is an investment in your home. As such, our experienced decking contractors of Grand Rapids, MI want to make sure you feel confident and informed about your decision. Here's what else you need to know before getting started.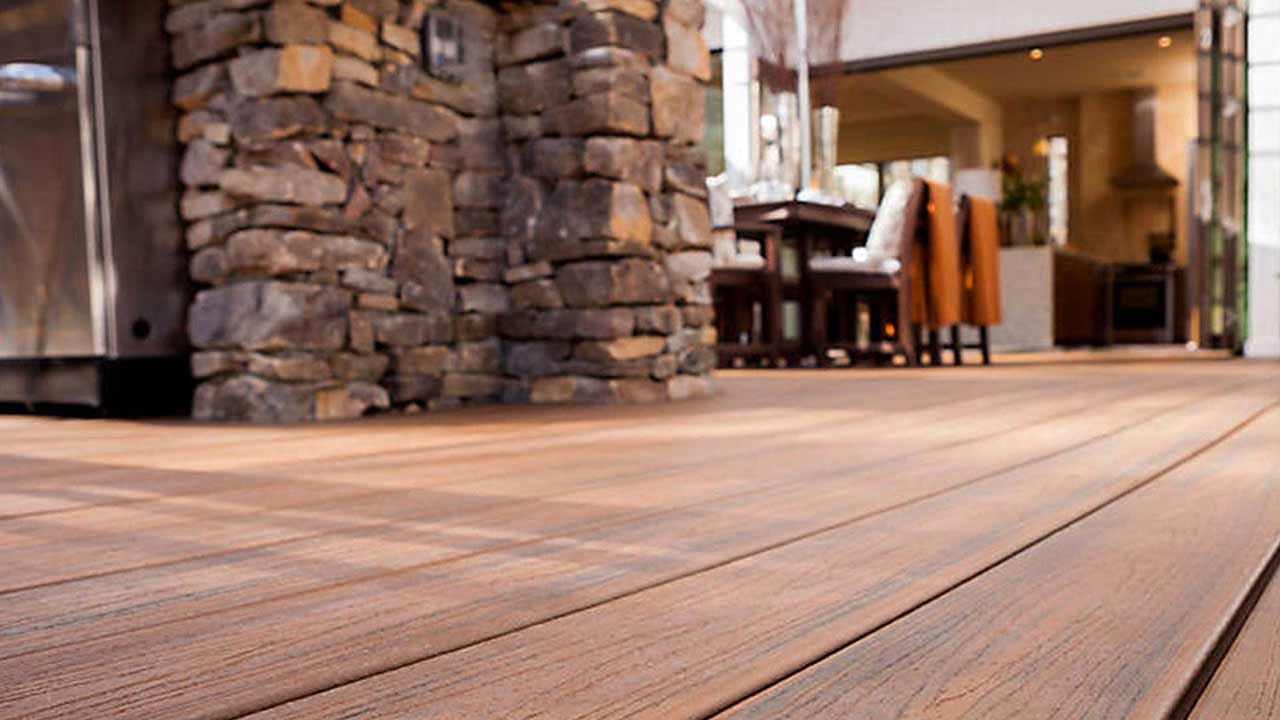 Maintenance
Composite decking doesn't warp, splinter, chip, or rot. This means that you don't need to worry about your deck degrading over time or one of your kids getting a splinter. You also don't need to stain your composite deck or buy special cleaning products. Instead, you'll only need to clean your deck once a year with a soft-bristled brush and soapy water. If you live in a forested area, you may need to clean your deck more often. That way, it's not covered by leaves, branches, pollen, or other natural debris.Composite decking boards are more durable and weather-resistant than natural wood. But you'll still want to keep your deck clear so it lasts for many years to come. Many of the homeowners we work with love their new low-maintenance composite decks. They get all the benefits of having a deck but with much less work.
Bonus: Unlike wooden decks, composite decks are resistant to termites and other insects.
Lifespan and Appearance
A natural wood deck can last up to 10 years with proper maintenance. This means that you'll need to bleach and stain your deck every other year. Otherwise, your wooden deck will fall into disrepair and fade into a dull weathered gray. Composite decking can last well over 20 years! All with minimal maintenance. Composite decking fades a little after the first 60 to 90 days after installation. But after that, it maintains its color for decades. While composite decking contains recycled plastic, it replicates the aesthetic of natural wood. Composite decking boards come in a wide range of colors and textures. That way, you're able to choose the perfect decking boards to complement the exterior of your home. Natural wooden decks also come in a variety of colors and styles. But it's important to remember that darker colors absorb more heat from the sun. If you choose a dark composite or wood for your deck, it'll be hotter underfoot in the summer. Choosing a lighter color will help reflect heat from the sun. Today's high-quality composite decking doesn't get hotter than traditional wooden decking.
Cost
Composite decking costs about 30% more than pressure-treated pine. This is why it's important to get an accurate quote before deciding to build a deck. Many homeowners see their decks as an investment and are willing to pay more for a long-lasting deck. Other homeowners may be willing to do more maintenance in exchange for a lower up-front cost. In our opinion, there's no wrong choice. You should always choose what makes the most financial sense for your budget, now and in the long-term.
Request a Free Estimate For Your Deck
Ready to get started on your new deck? AVIO Deck Builders offers free quotes and fast installation. To get started, call our Grand Rapids deck builders at (616) 608-9713 or fill out our online contact form.