When you build a deck you want to be able to enjoy it all year round not just in the warmer months. Whether you want to sip your coffee on a beautiful winter morning or watch the sunset with your family on a nice summer evening, our experienced Grand Rapids deck contractors will give you five tips on how to design an all-season deck.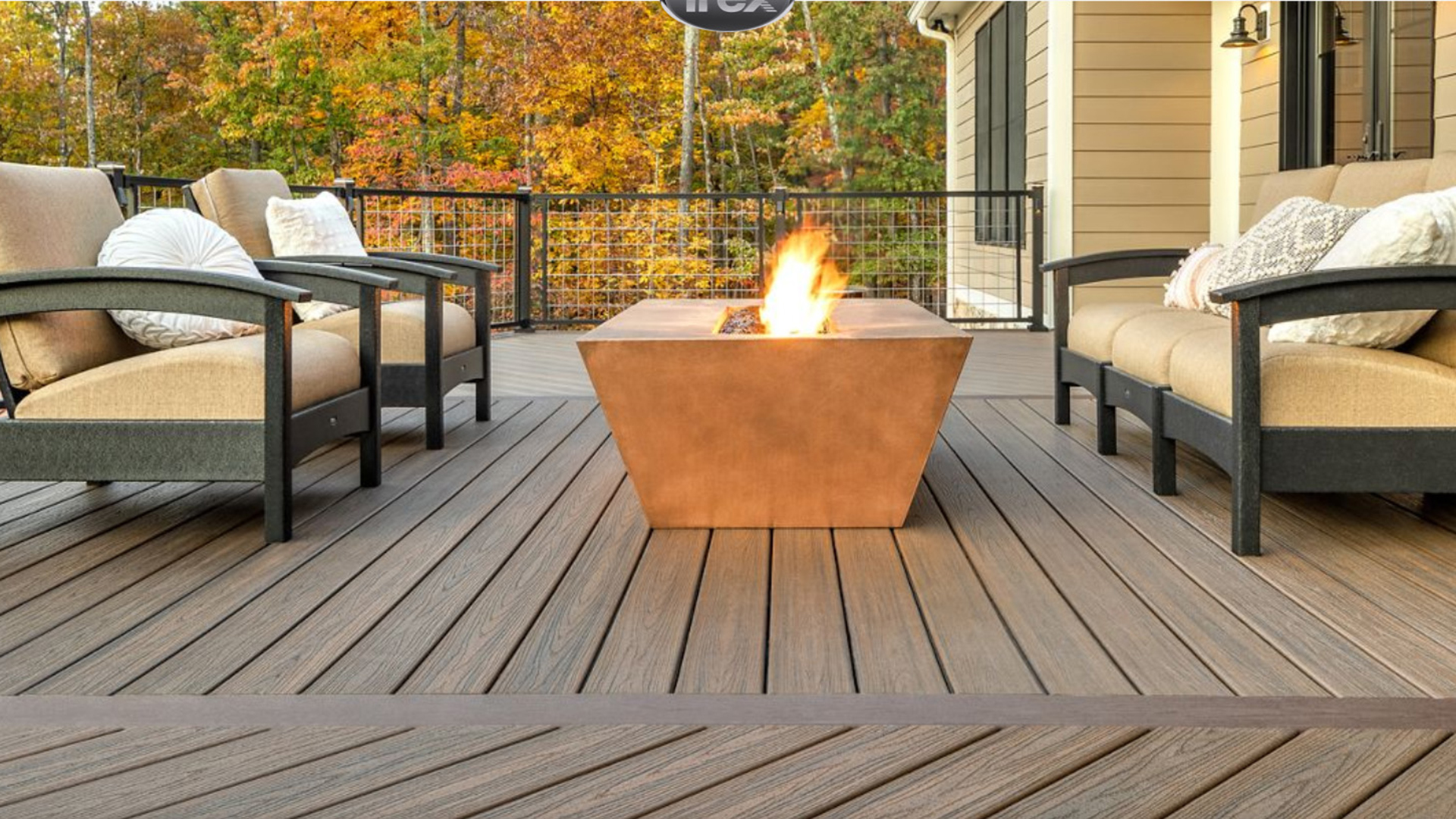 Use Composite Material
Composite deck boards are made of recycled or reclaimed materials like polyethylene plastic or PVC mixed with other additives. One of the biggest benefits of composite material is it's one of the most durable options available. Plus, most composite deck boards are resistant to mold, mildew, and fungus giving them an advantage over wood.
Have an Enclosure
Enclosures provide
to help you weather the weather. This doesn't have to be a total enclosure. You could put up an awning to provide protection from the rain. Other great enclosures include screen rooms that protect you from bugs. 
There are more enclosure options and you should ask a professional deck builder what would be best for your needs. Enclosures also offer more space for you to hang lights and other decorations whether you're hosting a special event or just hanging out in the evening/nighttime.
Create Shade
You will need shade in the warmer months, especially if you want to enjoy your deck. There are a lot of options to give you the right amount of shade for your deck. Awnings, gazebos, and pergolas all provide relief from the hot sun and each has a unique aesthetic.
Our expert deck builders can install your dream deck for you. With free quotes and fast installation, Avio Deck Builders are the ideal choice for anyone looking to build or replace a deck. 
Warm-Up
While you want shade in the summer, you'll want warmth in the winter. How you want to
is totally up to you. Do you want to have a fire pit or maybe a chiminea facing you while you wrap yourself up in a blanket? Maybe you go for strip heaters or heat lamps. Hot tubs are also a great option to relax while admiring winter's beauty.
Get Weatherproof Furniture
Arguably the most important feature of any all-season deck is the weatherproof furniture. It's no good if your furniture gets damaged beyond repair each year. You need something that will endure the elements but still be comfortable and look nice. Waterproof furniture is a good place to start.
Now you don't need any of these for your deck, but if you want a year-round all-season deck this is what we recommend. You can design your deck to fit what you want, and the experts at Avio Deck Builders can help with that.
Request a Free Estimate
Ready to get started? Avio Deck Builders offers free quotes and fast installation. Call (616) 608-9713 to speak with one of our composite decking contractors in Grand Rapids, MI. We'd be more than happy to help you with your next project!